Disruptware is a software company for Marketers.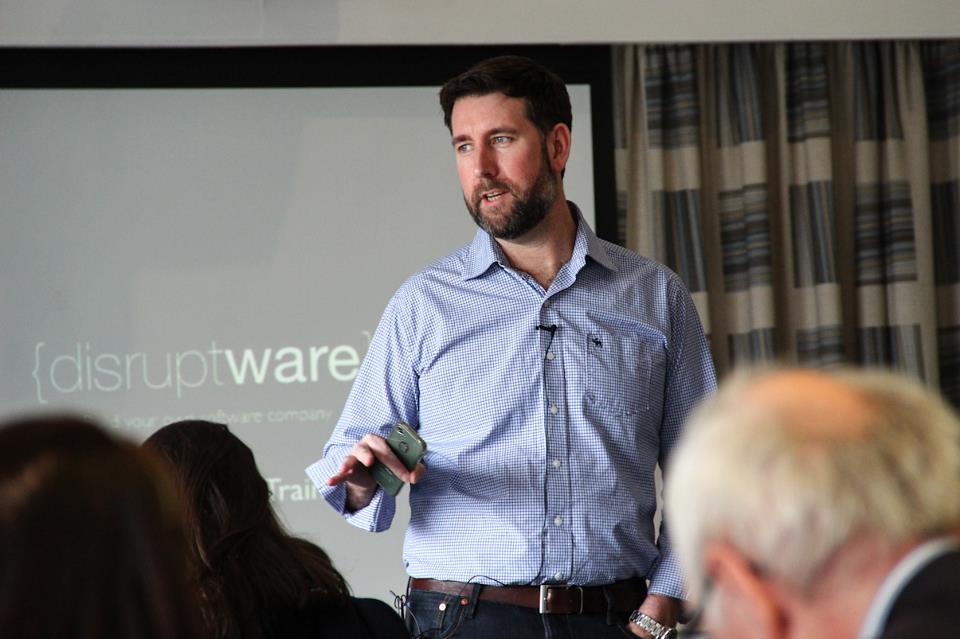 My first software tool was a desktop software app (Colleague) in the recruitment industry.  I scaled this and sold it with the founder to a large public company in the UK.  Its since be re-purchased and is still highly successful and a market leader after 20 years.
I moved on to build several SaaS applications in contract management, HR and recruitment selling to enterprise customers across 45 countries.  Each business was successfully sold for between $1.6 and $38million.  While doing this we were managing large teams of engineers across multiple countries.
Since starting up my own I didn't have access to these kind of resources, so I focused on creating tools for online marketers.  I created desktop tools initially because I could get them built quickly, economically and easily using sites like freelancer.com.  Almost like a lean MVP, once I had a tool that started getting traction (PageOneCurator in 2012) - I evolved it.  This morphed into Kudani (2013) and now KudaniCloud (2015) - the content curation tool for marketers and agencies.
This blog started as a pure podcast on how to build SaaS companies.  I learnt quickly though that podcasting is time consuming and you can't focus on this at the same time as building a software company.  Since June last year I dropped everything and focused on KudaniCloud while using this blog to document progress.  I think that this way readers get more insight into how software gets build and marketed.
Drop me a mail and lets connect.
Our mailing address:
1106 Second St #185
Encinitas
CA 92024